Education will have to continue and schools are starting to plan how they can get students back. What measures will they have to put in place? How can it be managed? Is it possible? These are some of the questions schools all over the world are having to consider.
As we know some countries already have dates in May that schools will start integrating students back, but every school will have to implement social distancing where possible. It has been suggested that older children, primarily ones in the last year of primary and high schools will be the first to return – mainly to prepare them from their further education.
Currently traditional classrooms are not set up to aid distancing due to the amount of children in each class, in most cases 30+. Although if schools are to return on a phased return classrooms will have to change – one chair per desk, 15 per class, using halls, canteens, segregation, etc. The unfortunate COVID-19 pandemic has effected so much of our lives and the effects are not going to be short term, in fact some aspects will probably be with us as standard practice such as hand wash dispensers in entrances and classrooms, updated washrooms to provide better cleaning, easy setup for home working and other procedures if this situation ever arises again.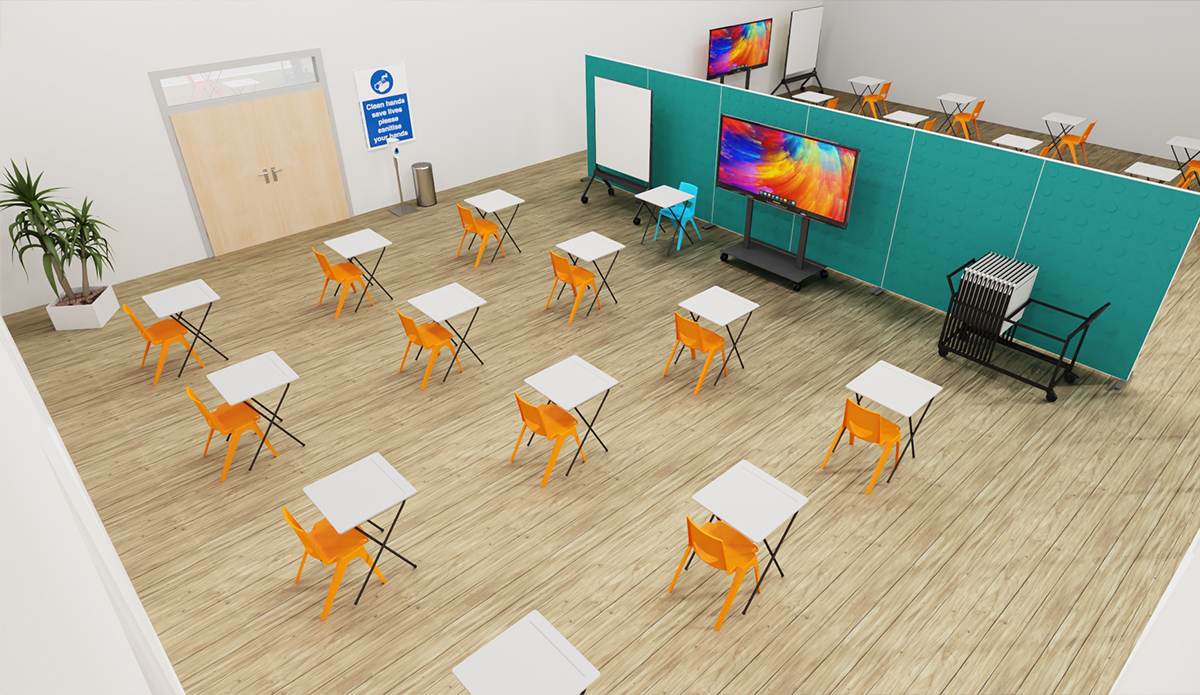 A first recommended solution is exam desks in halls and canteens. Easily placed 2 metres apart, wipeable, and can be stored away when the room needs to be used for other activities.  The use of panels to create separate classrooms in the one space. (see picture below), schools using interactive AV teaching boards can easily move them to carry on lessons. Classroom could also incorporate exam desks instead of the traditional tables in the short term to enable safe distancing between children, by doing this it would enable more children to be able to use each classroom safely with an individual workstation.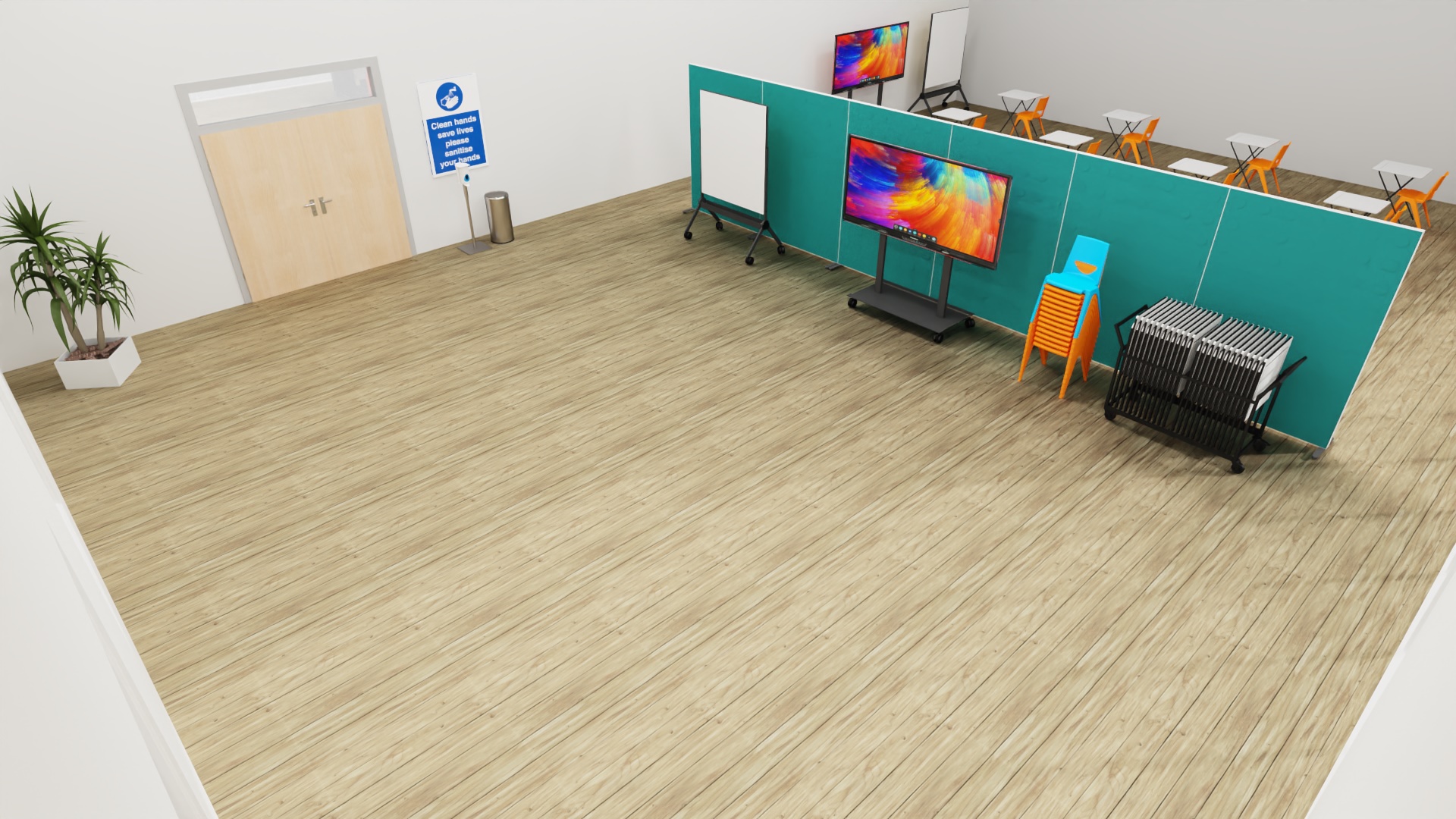 Over this period we have had commercial businesses also using the desks for this solution in warehouses, canteens and training halls. It's a cost effective way of keeping the workforce working, but more importantly safe.
The main objective is getting the country going again in both education and business, simple ideas can help to achieve that without jeopardising the good work the people of the world have done in fighting this epidemic.
What do you think schools will implement? What solutions would you promote?