Initially when the lockdown happened it took a while for the school to prepare some kind of home schooling program for the children, I think it took both parents and schools by surprise of how quickly it happened. We were now in a situation where we were working from home full time as parents, but also now having to educate the children as best we could.
The school used Google Classroom to send work daily to us, logging on and downloading sheets to complete the work then uploading back for marking. It has not been a bad system, although it would have been much easier if work could have be completed online rather than having print worksheets every day. The routine at first was ok – an hour or so in the morning then the same in the afternoon – but as the weeks have continued it has been become increasingly difficult to keep their attention as they have needed the school environment and friends.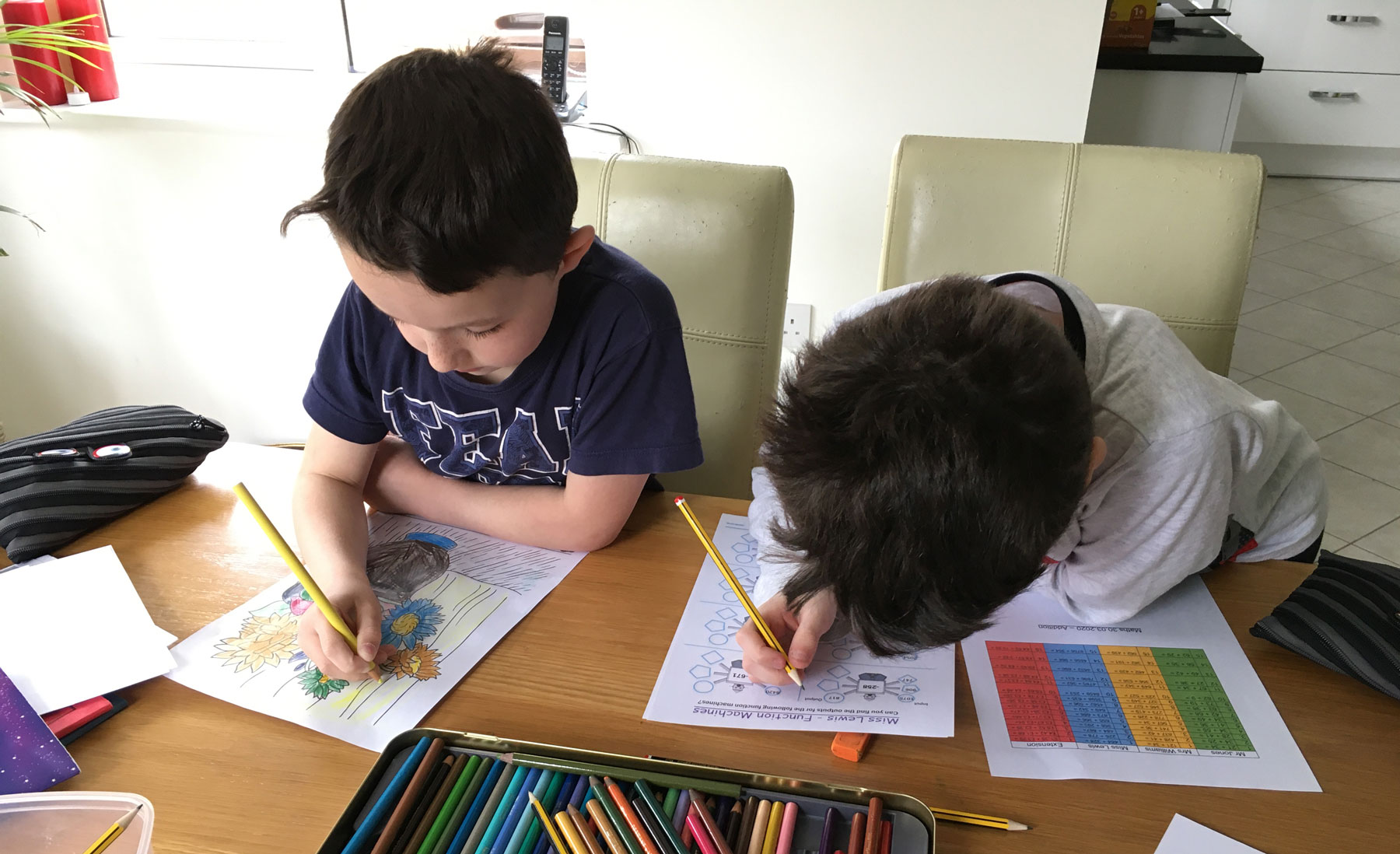 You can never replace the importance of having face to face contact with children and a proper learning environment, I would say the one aspect they have missed the most is the interaction with the teacher. They have been able to communicate via messaging, but unfortunately they have not been able to implement Zoom or Team meetings with children which I think would have been beneficial.
To mix up the work the school are providing we have incorporated other activities such as cooking, walks, making videos, garden activities and exercise as part of the school day. The mental well-being of our children during this time has just been just as important as education, it's a strange world for all of us and its been important to make them feel as entertained and secure as possible.

I must say though the teachers have always been there for us for advice, or any worries we may have had in the children falling behind in areas. It makes you realise what a wonderful job they do and the immense patience they have.

The one bright spot (and wonderful it has been) in this whole pandemic has been the amount of time we have been able to spend with our children, talking to them, playing and interacting. When working full time you don't get all this interaction and we will miss it when we all get back to normal, testing at times with 2 young children, but thats all the fun of being a parent!
It's a time we will look back on as an awful period for the world, but as a family fond memories as what we did together, to get us through the ups and downs of what is now nearly 5 months and counting.
Stay safe everyone.